Please Click Here if you do not see a menu frame on the left
Novus #1
Plastic clean and shine

Gently cleans without scratching. Leaves a lustrous shine that resists fogging, repels dust, and eliminates static.
Resists finger marking. Contains no abrasives or harsh chemicals. Leaves a smooth, clean, greaseless shine.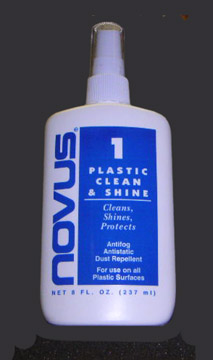 $3.59 Each
Novus #1 - 8oz bottle
Novus #2
Fine scratch remover

To remove fine scratches, haziness and abrasions from your plastics and playfields.
Restores faded and discolored plastics. Removes the damage instead of filling it in.
Buffs out quickly. After restoring, seals with a coat of polish.
The 64oz jug represents about a $10 savings over the same amount in 8oz bottles.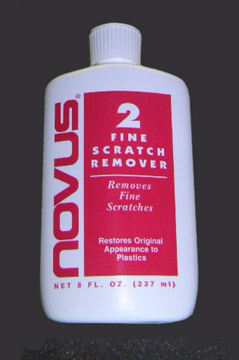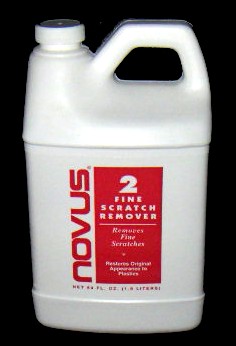 $4.59 Each
Novus #2 - 8oz bottle
$26.95 Each
Novus #2 - 64oz Jug

Novus #3
Heavy scratch remover

To remove heavy scratches, use this first and finish with #2. For plastics and playfields.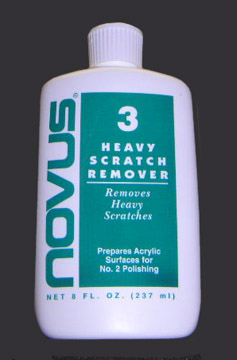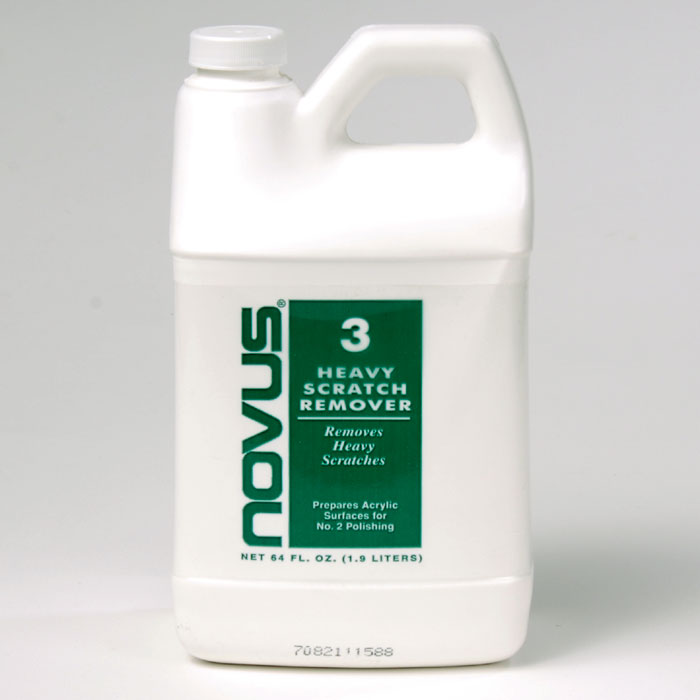 $5.59 Each
Novus #3 - 8oz bottle
$28.59 Each
Novus #3 - 8oz bottle

Novus Three Pack 8 ounce bottles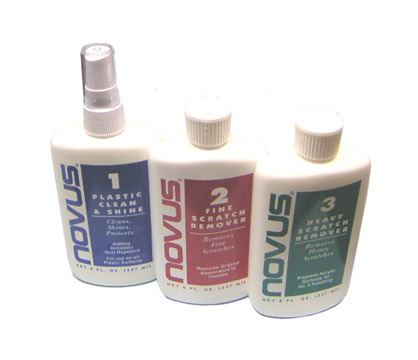 $12.59
Novus - 8oz three pack
Novus mini bottles
2oz sizes of all the above


$1.79 Each
SPECIAL only 99 Cents!
Novus #1 - 2oz
$2.59 Each
Novus #2 - 2oz
$2.99 Each
Novus #3 - 2oz
$6.49 3-Pack
SPECIAL only $5.69!
Novus - 2oz bottles
Novus Buffing Kit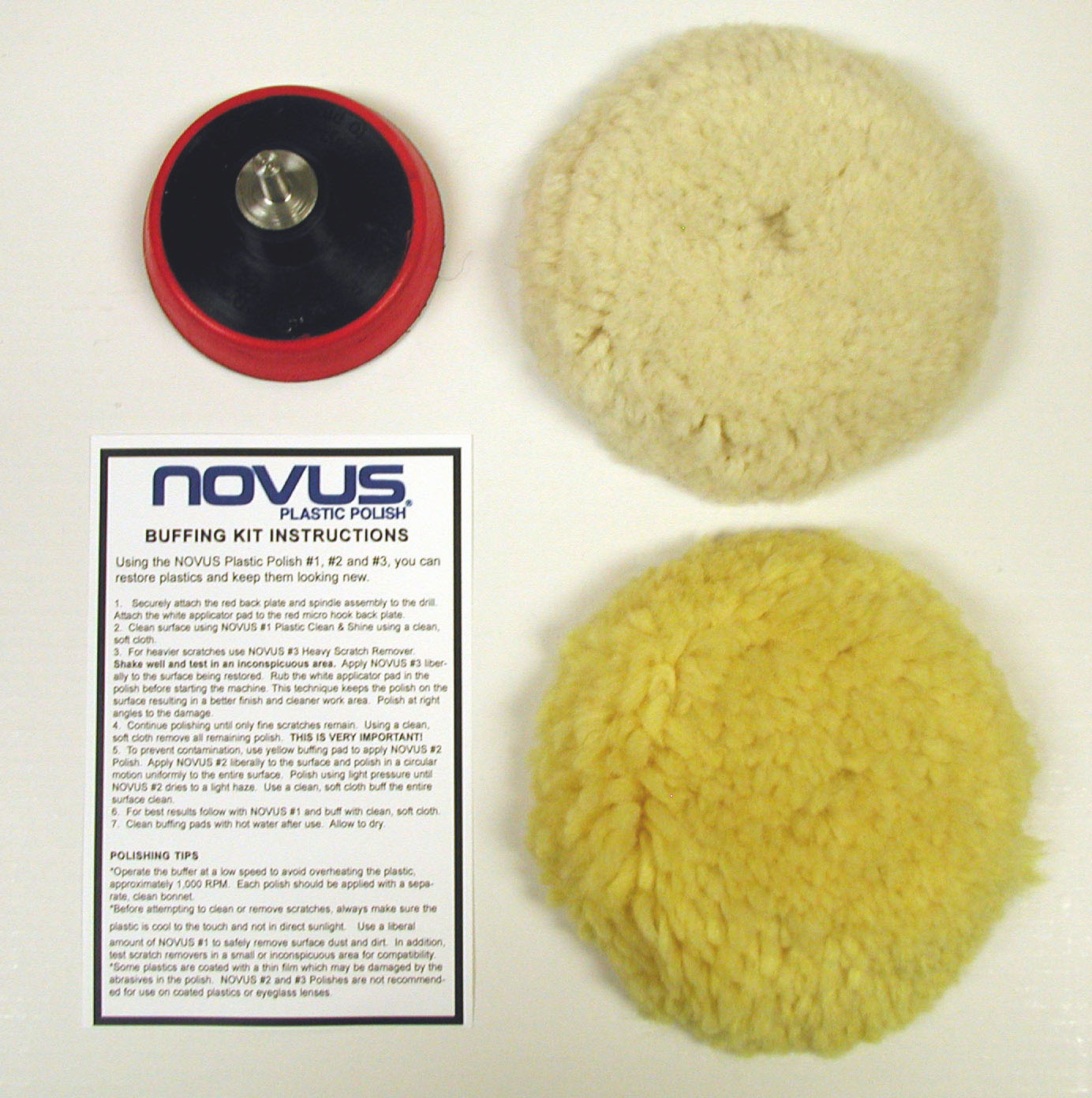 Kit Contains:
Wool Applicator Pad
Wool Buffing Pad
Backplate Adapter
Drill Adapter
Micro fibre Cloth
Novus Polish Mate Microfiber cloths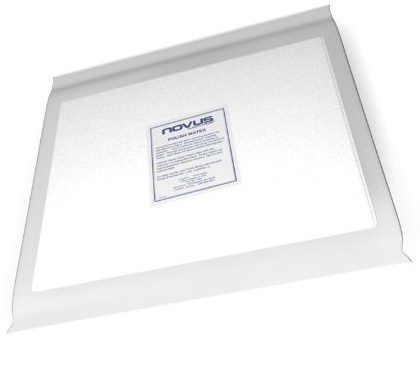 Contain (5) Microfiber cloths
This microfilament cloth is perfect for polishing. Highly absorbent, extra durable and abrasion resistant
makes this washable cloth the ideal solution. The type of polishing cloth you use will make a difference. This
ideal cloth is nonabrasive, absorbent, and lint free. To eliminate any chance of scratching, use only disposable
cloths. Reusable cloths can retain abrasive particles, but you won't know for sure until the damage is done.
$5.00
Novus Polish Mate
Microfiber cloth (5) Pack
Thanks for your business!
Big Daddy Enterprises will assume NO responsibility for any property damage and/or injury to yourself or others that may result from the use or misuse of anything you purchase from us, including services. Sending us an order implies that you understand and agree with this disclaimer.

[Home]
---
Big Daddy title, background art work, and Bally logo are copyright by Williams Electronics Co.
Gottlieb logos are copyright by D. Gottlieb & Company All other content is copyright by Big Daddy Enterprises 2008 and may not be borrowed, copied,
downloaded, or reproduced in any way whatsoever without prior written consent from Big Daddy Enterprises